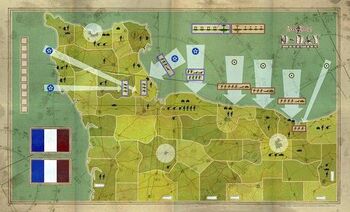 Axis & Allies: D-Day is an operational game that covers the 1944 Allied invasion of Normandy. It is closer to the standard A&A games than the later operational games. It differs from the strategic games in a number of ways.
1. Rather production, a fixed schedule of reinforcements are received.
2. Combat is limited to 1 round per turn. Units in contested area are stuck
3. Stacking is limited to 8 ground units.
See Also